Our aim is to build long lasting partnerships and focus on customers individual needs and desires, both from a technical and commercial perspective.
It is our ambition to help drive our customers success by adding value through knowledge, capabilities and machine solutions.


Germany - Austria - Switzerland
AMOB - a strong PARTNER on our SIDE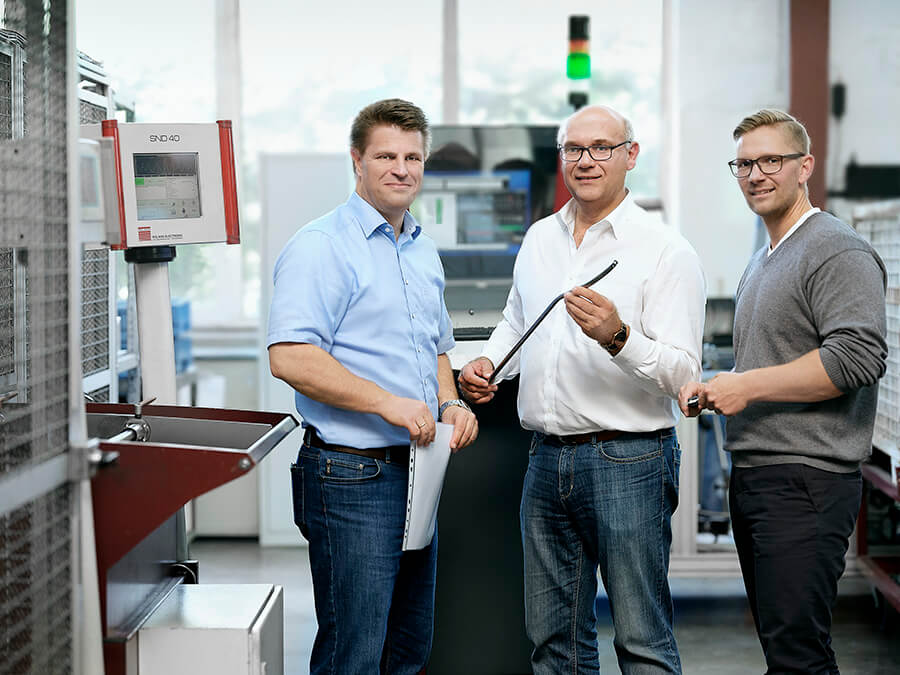 Management level of mobitec GmbH
Forming: 4 – 250 mm outer tube diameter
Bending: 4 – 420mm outer tube diameter
Specific application and machine knowledge with +100 year of experience in tube bending and end forming
Best fitting machine solutions due to a very wide range of machine solutions matching individual technical and commercial requirements
High quality, robust and reliable production due to direct control over production and all required resources in-house
Proven track record with 20.000+ machines delivered world wide
24/7 service availability and local support
"One day I will have friends in the four corners of the world, friends that others like to call customers"
António Martins Oliveira Barros (AMOB)